Event Registration - North American Food Systems Network
Finding Your Future in Food Systems, Apr 6, North Carolina episode
4/6/2023 - 4/6/2023
5:00 PM - 6:00 PM EST
This event has completed.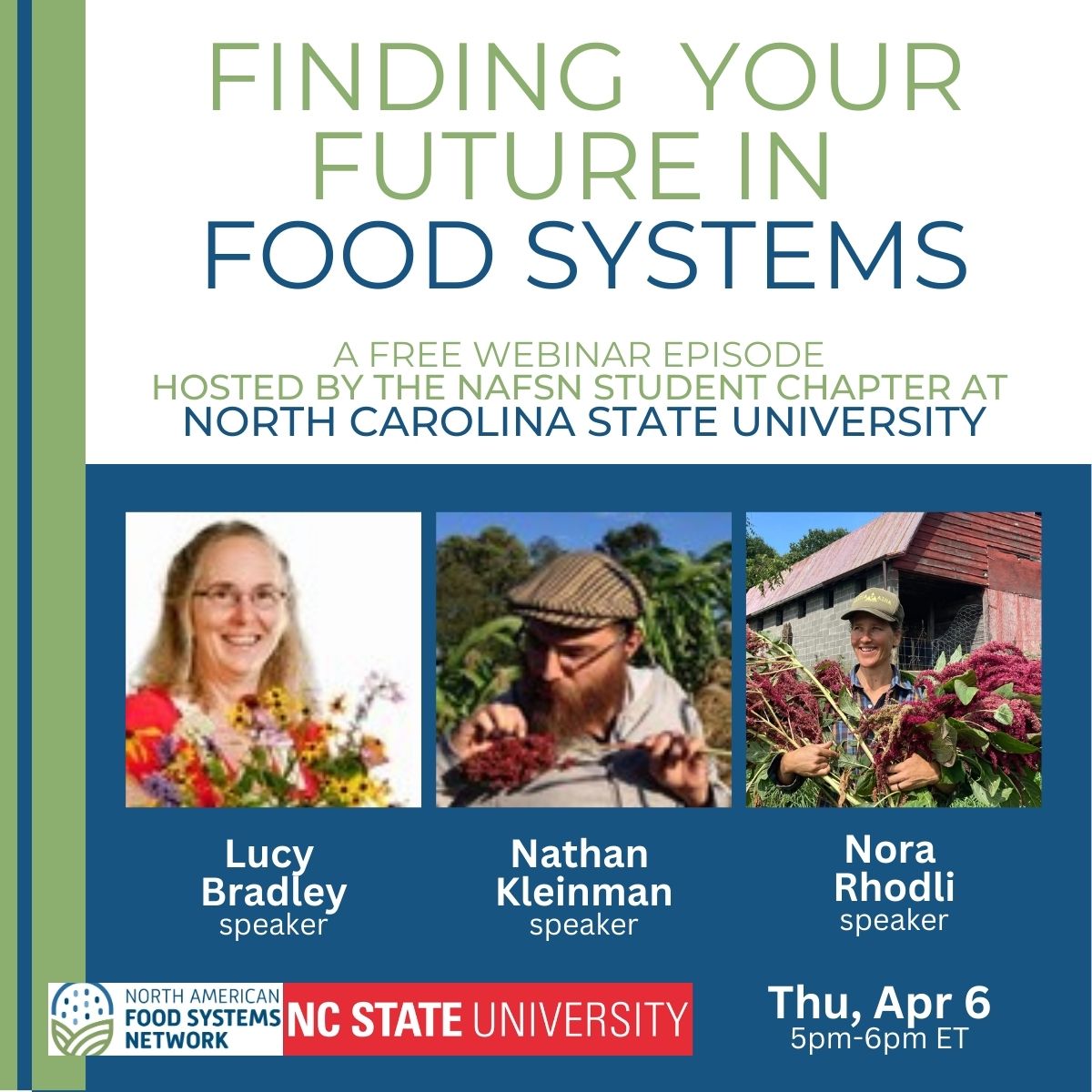 Join the NAFSN Student Chapter at North Carolina State University for an episode of Finding Your Future in Food Systems, with an emphasis on agroecology. Come meet people to inspire your own career journey in food systems work. Thur, Apr 6, 5-6p ET.

Featured speakers:
Lucy Bradley is an extension specialist with the North Carolina Extension Service. She works in Consumer and Community Horticulture with a focus in community gardens and small farms.

Nathan Kleinman is the co-founder of the Experimental Farm Network in Pennsylvania. Nathan collects and distributes seeds from various origins of the US and internationally in an effort to preserve genetics and introduce crops into production. He also does citizen science breeding work with his network partners.

Nora Rodli is the co-owner/farmer at Laughing Springs Farm & Botanicals located in Boone, North Carolina on 17 acres. Their focus is the agroecological food production of veggies, various grains, and medicinal herbs.

This webinar will be co-hosted by Adrian Evans and Charlotte Yancey, both seniors studying agroecology at NCSU.

NAFSN is a professional development association connecting people to opportunities and resources to promote resilient and equitable local and regional food systems.